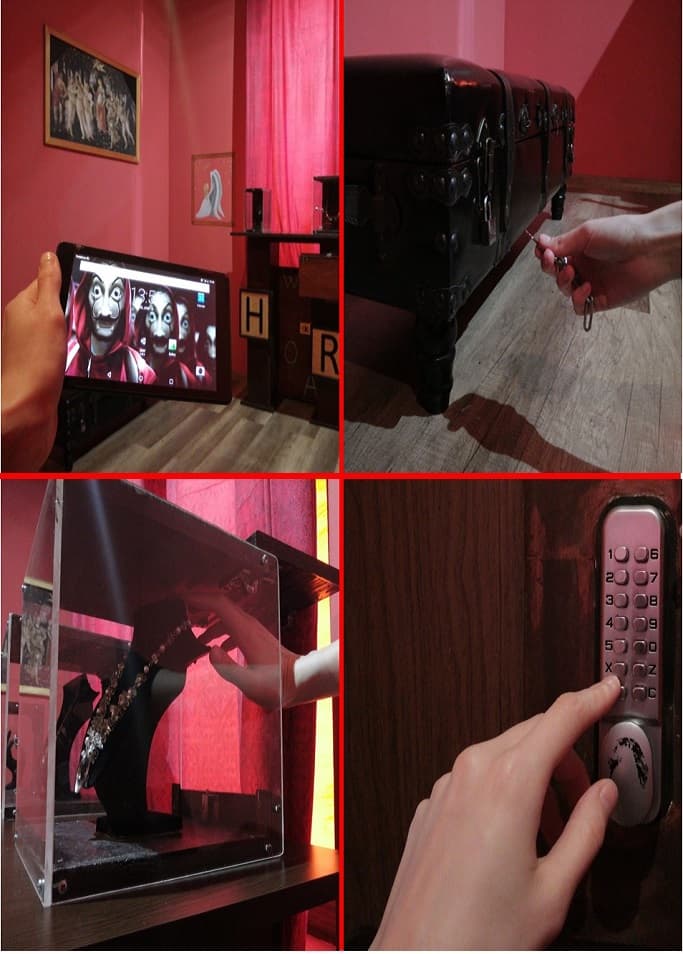 Real Life Online Escape Games
MYSTERY ONLINE ESCAPE ROOMSare the real deal in terms of remote but also real life game experience: your joins a real game through a video conference from the confort of your homes!
You control an avatar (which is by the way a real Game Master located inside a real room). He responds to your commands and acts as your eyes, hands and ears. You guide him what to see for you, do for you, open for you, combine, hear, touch, where to move, what to do inside the real life escape room in order for you and your team to discover the secrets and finish the game before the time runs out.
It is an exciting, challenging and FUN adventure! You think real life escape room games are the best? We do too. And during the online video real life escape room games you get the most of the escape game experience from the confort and safety of your home!
- You join a video conference together with your friends, you are able too see, talk to them and hear them at any moment
- You will guide the gamemaster inside the real room, being able to explore, see, hear everything
- You are provided with a 360° interactive view of the room you can explore during the game
- The items discovered are available for you at anytime through the inventory system
Our games challenge your mind, team spirit and logic to discover their mysteries and secrets. They are not only real escape room games, they are not computer games, they are something more.
Are you ready to embrace the challenge?