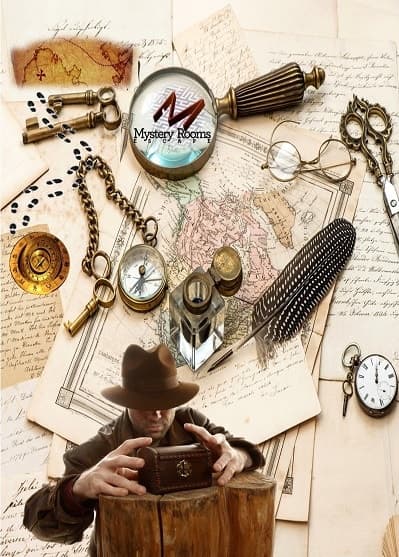 Mysterious Journey Escape Game!
Do you have an event to organize? Do you want to open a new place or maybe just a new conference room? Do you want the participants to have a unique and memorable experience? Do you have a certain schedule to oblige to in a specific location and it is difficult for you to bring your team to Mystery Rooms Escape?
Well, don't sweat because we can bring the ESCAPE ROOM to you! A moveable treasure hunt like, escape room game, a beautiful customised story, an amazing opportunity to energize, entertain, motivate, and maybe even evaluate the participants in a location chosen by you!
What do you need? A little openness towards new and exciting things, the rest is on us, merriness and fun included!
The Mysterious Journey "movable" game does not require special arrangements, it only needs a space of at least 4-5 sqm / team and preferably a table. It can take place outdoors too.
It can accommodate 3-12 players/team, recommended 4-7 players/team.
The game involves both competition between teams, which will be ranked according to the time each team needed for solving the game, as well as their collaboration, as there are points in the game where each team needs help;
The time required for the ongoing of the game can be set between 45 and 120 minutes, and it is not mandatory for everyone to finish the game in the allotted time. Even the best, energetic and efficient teams will find themselves with their back to the wall trying to solve the puzzles of the Mysterious Journey. While satisfaction will be felt all the time, it being given by the moments of joy, or of "wow", in which the team will be putting clues together advancing in their story, and surpassing various challenges that rely on intuition, observation, and intelligence;
Each team will have their own game kit, travel baggage, in which players will gradually and gladly uncover clues, maps, boxes, locks, pictures, and secret messages, putting them together, overcoming mental challenges and deciphering and understanding step by step the mysteries and enigmas of the Journey.
You can contact us on our phone number 0731 ESCAPE (0731 372 273) or through email at mystery@roomsescape.ro to put together the details of your memorable experience.