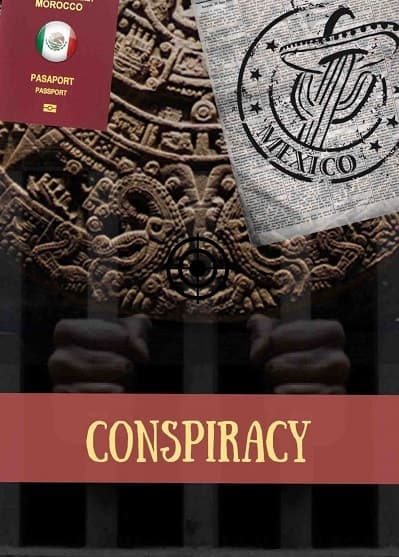 Conspiracy - a new game to explore, two rooms to escape from
A new challenge, a new mystery to unravel!
A new escape room story, probably much more captivating than any other.
A large group of friends, 2 rooms, 2 sides to the same story are waiting to be discovered and reconnected by the bravest players at Mystery Rooms Escape Bucharest.
It is not a movie; it is a real adventure in which You are the hero, and the stories unfold before you step by step.
Your group of friends is on vacation in Mexico. After a veeeeeery long flight, which seems to have been enjoyed somehow, you arrive at the hotel quite cheerful, and looking forward to having fun. A small misunderstanding with the rooms delays your fun a little, but it gets solved quickly and you receive another room, very similar to the one you had booked. With no further delay you abandon your luggage in the rooms and happily leave the hotel to start the fun. As the saying goes "last in, first out," those of you who had been moved to another room walk ahead. But not more than 2-3 minutes pass by that a group of masked people circle around them. The masked men threaten them with guns and force them to climb into a black van, the kidnaped are blindfolded and wake up in a prison room!
The second group, just a little behind the abducted, sees how their friends are being kidnapped! Brave as they are, they throw themselves into a taxi nearby, which barely manages to follow the van of the kidnappers. Eventually they lose it from sight, but not much time passes until they find it parked next to a building. Again brave, they sneak in ... But they also get locked inside, turning from rescuers to kidnapped!
Two groups locked in different places, not knowing where the others are, the same story, different challenges, a crossroad where groups can manage to communicate, exchange vital information to find each other and ultimately figure out the Conspiracy and escape together!
An exciting story, a risky escape, but above all a bundle of fun! Are you part of the group of those who were kidnapped and blindfolded under the threat of weapon? Or those who have ventured to save their kidnapped friends, but ended up locked by the criminals?
Will you be one of the brave ones? Discover Conspiracy!>